Acrobatic dance has recently become very popular largely thanks to exposure on shows like Dance Moms and So You Think You Can Dance.
This exciting style of dance has similarities to rhythmic gymnastics
but focuses on incorporating acrobatics into dance, rather than a little bit of dance into a gymnastics routine.
Acro Dance also differs from gymnastics in that we perform on hard floors so need different training to avoid injury.
When done properly it is a beautiful fusion of classic dance technique and the precision and athleticism of acrobatic elements.
We use the internationally recognised Acrobatics Arts Syllabus.
Created by a successful studio owner with decades of experience, the Acrobatic Arts programme is based on safe and effective progressions with proven results in five divisions of Acro Dance: Flexibility, Strength, Balancing, Limbering and Tumbling. Developed with input from professionals and experts in ballet, modern dance, jazz, contortion, artistic gymnastics, rhythmic gymnastics, sport acrobatics, yoga, acro yoga, pilates, physiotherapy, hand balancing and more, it is a fully comprehensive programme.
These levels provide an excellent introduction to acrobatic dance
and includes fun skills such as somersaults, bridges, handstands and pre-cartwheels.
Appropriate for ages 5 years and up
One 60 minute class once per week
These levels continue to build on the progressions of earlier levels
and now include skills like cartwheels, scorpions, headstands, front and back walkovers, and arabians.
At this point we also start to focus on incorporating acrobatics with dance and performing.
Once in these levels, for dancers' safety, the classes are split by ability instead of age.
As a guideline only, students may enter level two from 6 years, level four from 9 years, and level six from 11 years old.
As acro dancers progress through the higher levels they require a higher degree of technique based in ballet or jazz.
Therefore any student enrolled in acrobatic dance at level two or higher is required to take an additional technique based class.
Levels two - four: one 60 minute acro-dance, and at least one ballet or jazz class
Levels five - six: two 60 minute acro-dance, and at least two additional classes from ballet or jazz
Level Seven - Pre-Professional Three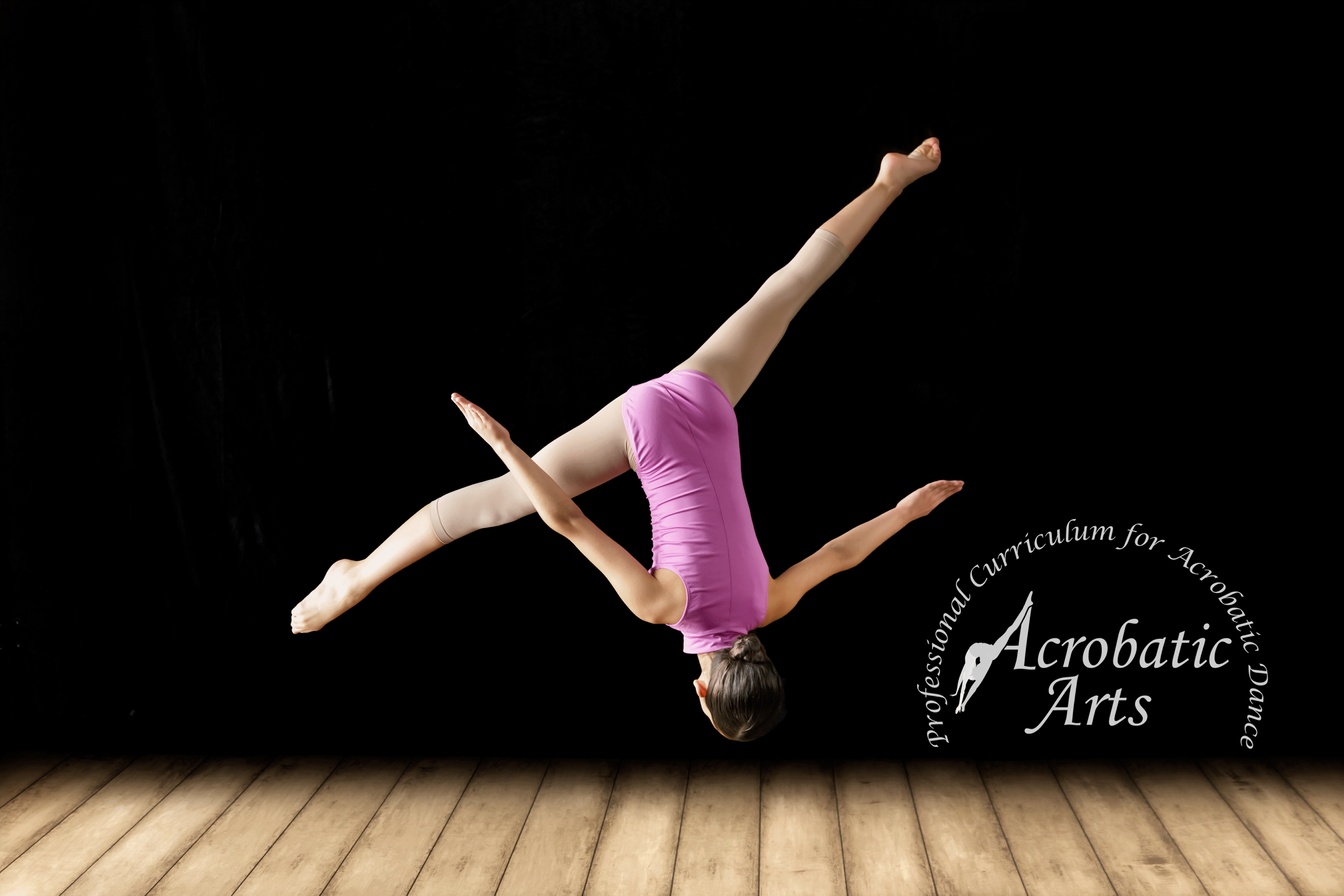 These levels really step it up and include the exciting skills of flying cartwheels, aerials, and back handsprings.

Dancers now truly focus on seamlessly combining their acrobatics into dance performances

The recommended age range starts at 12 years for level seven,

but each student is assessed on ability to ensure they are training at a suitable level.

Levels seven - eight: two 60 minute acro-dance, and at least three additional classes from ballet or jazz

Pre-professional levels one - three: three 60 minute acro-dance, and at least 6 hours of technical dance classes per week.

*Please note we do not currently have the capacity to offer Pre-Professional Acro-Dance training.

0

/